Vision 2020 Conference on Auckland
2020 means more business opportunities between New Zealand, China after FTA upgrade: business leaders
AUCKLAND, New Zealand, Dec. 2 -- New Zealand business leaders and entrepreneurs at the "New Vision 2020 - China-NZ Entrepreneurs Conference" expressed optimistic expectations Monday towards bilateral trading and communication after upgrading the bilateral free trade agreement (FTA).
The conference was organized by China Chamber of Commerce of New Zealand (CCCNZ) to share a great vision toward the future of New Zealand and China business relationship and cooperation in 2020.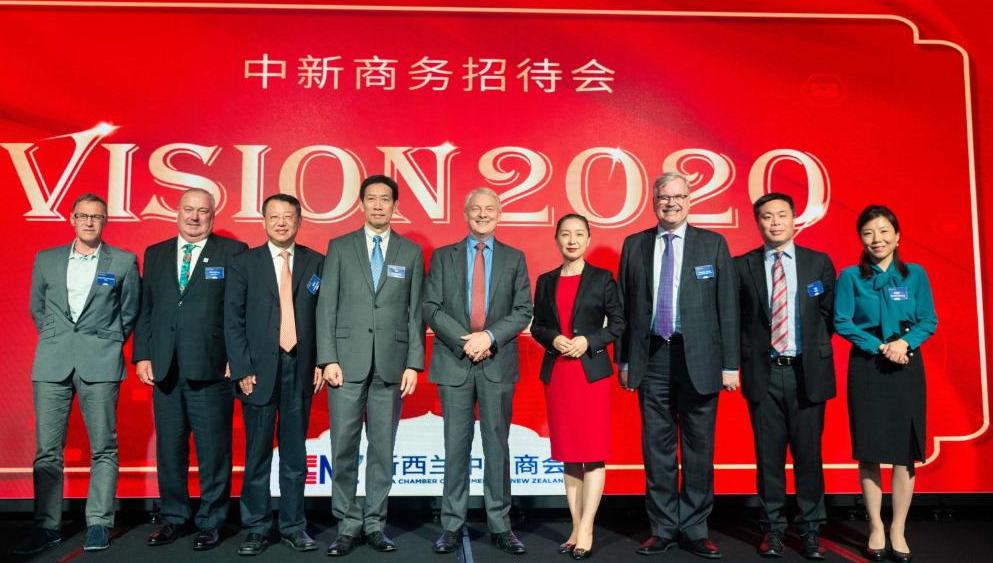 Wu Xi, Chinese Ambassador to New Zealand, vowed that China will work more closely with all NZ communities in the coming 2020 to further strengthen the China-NZ Comprehensive Strategic Partnership and advance the joint building of the Belt and Road Initiative.
"We will continue to promote practical cooperation across the economy, including tourism, education and scientific research, environment and so on."
"Based on the principles of equality, mutual respect and mutual benefit, the China-NZ relations has already achieved substantial results and will bring about more tangible benefits for our two peoples," she said, "A more open and modern China will bring more opportunities to the rest of the world, including NZ."
"I am absolutely confident that with good faith and through joint efforts on both sides, China-NZ cooperation will continue to make new breakthroughs," the ambassador said.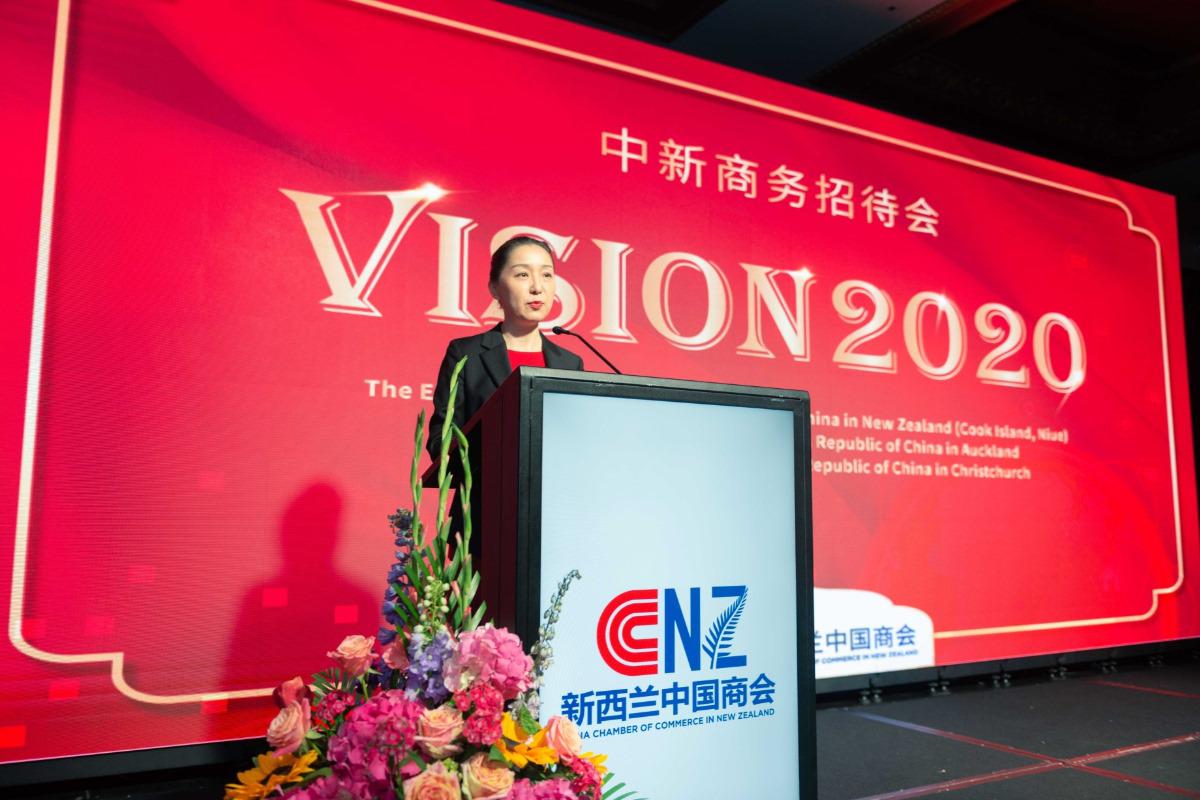 Auckland Mayor Phil Goff acknowledged New Zealand and China have built strong trade relationship. "China-New Zealand trade has boomed from almost nothing in 1972 up to 9 billion (New Zealand) dollars by 2008. After signing the FTA, it has tripled to 32 billion dollars in 2 ways trade. That huge growth is made by China, our most important trade partner."
He stressed that China provides New Zealand with the biggest source of international students. "Some of them will stay in New Zealand and make contribution. Some will go back to China and they are the trade ambassadors for our country."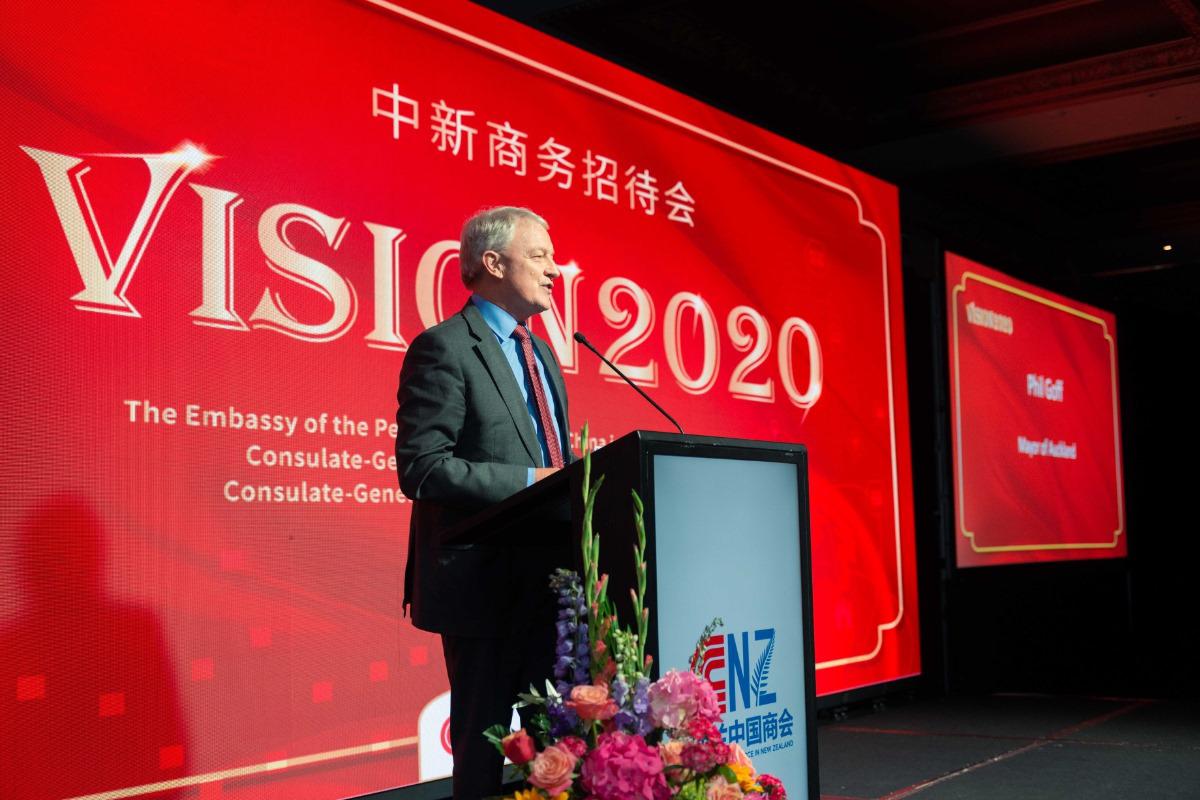 Renyong Chi, Dean of China Institute for Small and Medium Business, Zhejiang University of Technology, compared the similarity of New Zealand and China's small and median entrepreneurs. He elaborated the opportunities for SMEs both in China and New Zealand in 2020.
"With the high-speed development of internet and information economy, Internet+ strategies, AI application in manufacturing, SMEs has more opportunities to improve their productivity using intelligent technology."
"SMEs can also change production management by customized manufacturing, online order management, etc. Internet Platforms, like Alibaba, make it possible for SMEs to connect great market, global market, " he added.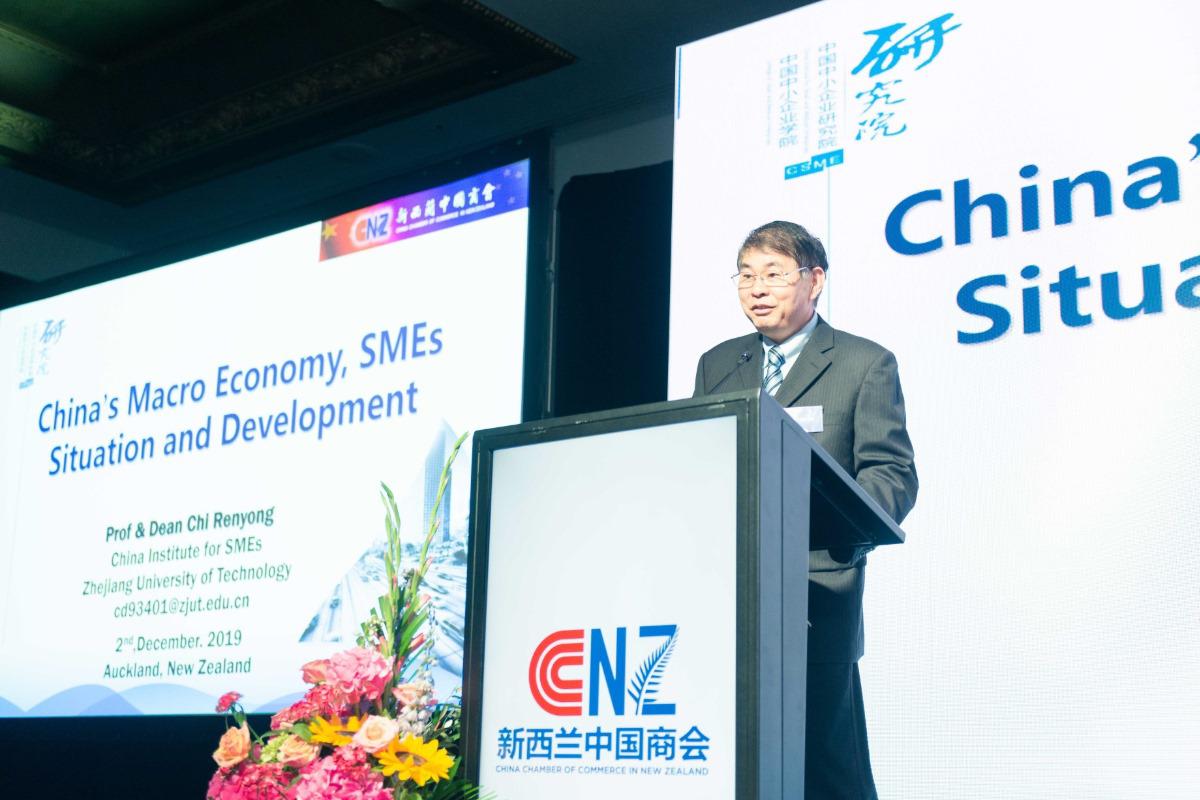 Economist Oliver Marc Hartwich, Executive Director of the think tank The New Zealand Initiative in Wellington, described the outlook of New Zealand's economy in 2020 as "weak but stable."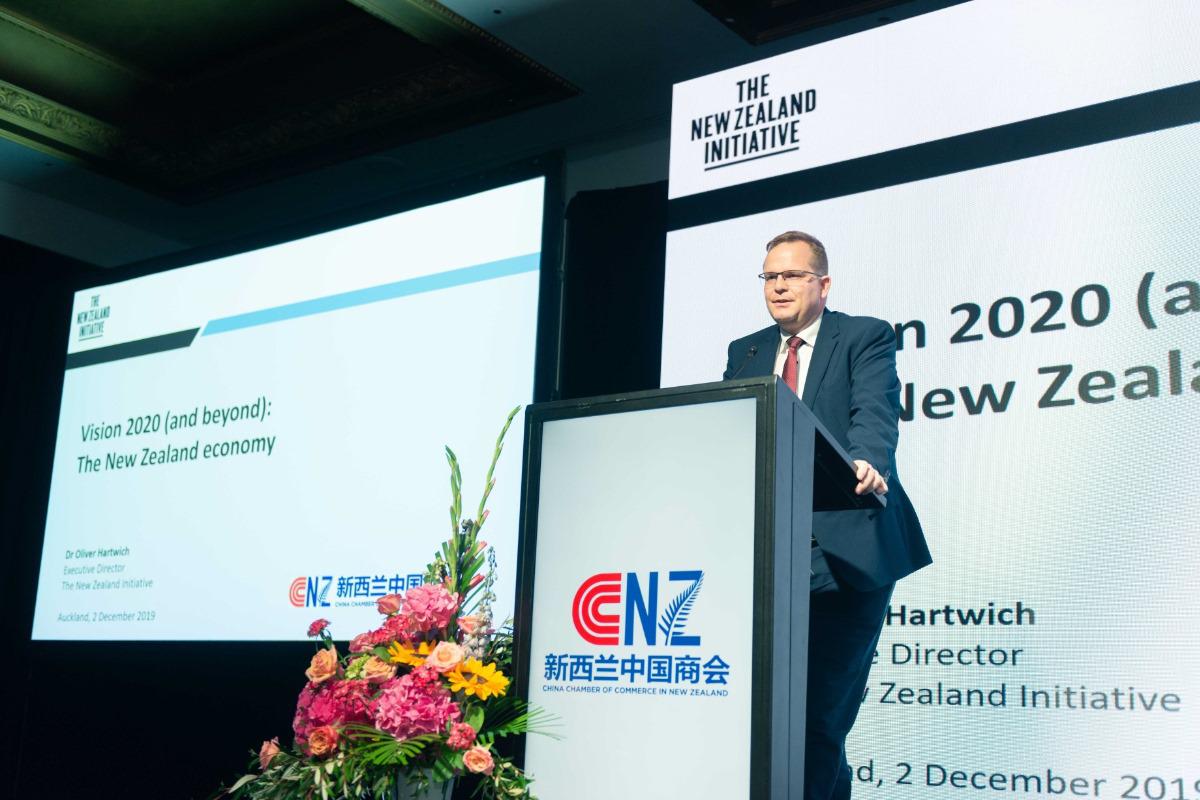 More than 400 Chinese and New Zealand entrepreneurs participated in the conference. The participants agreed that after the negotiations on upgrading the FTA between China and New Zealand, there are many new opportunities for cooperation between the two countries in the fields of primary industry, e-commerce, tourism, education, science and technology, environmental protection. (1 NZ dollar equals 0.63 U.S. dollar)