Massey University — the 150th member of China Chamber of Commerce in New Zealand.
Wellington, January 28, 2021. Stephen Kelly, Vice Vice-Chancellors and Dean of the School of Business of Massey University with a group of six representatives from Massey University held a interview with Chairman Wang Lei and Secretary General Lisa Li of China Chamber of Commerce in New Zealand (CCCNZ) and Stephen formally submits the membership application for CCCNZ. On February 1, Massey University officially became a member of the China Chamber of Commerce in New Zealand.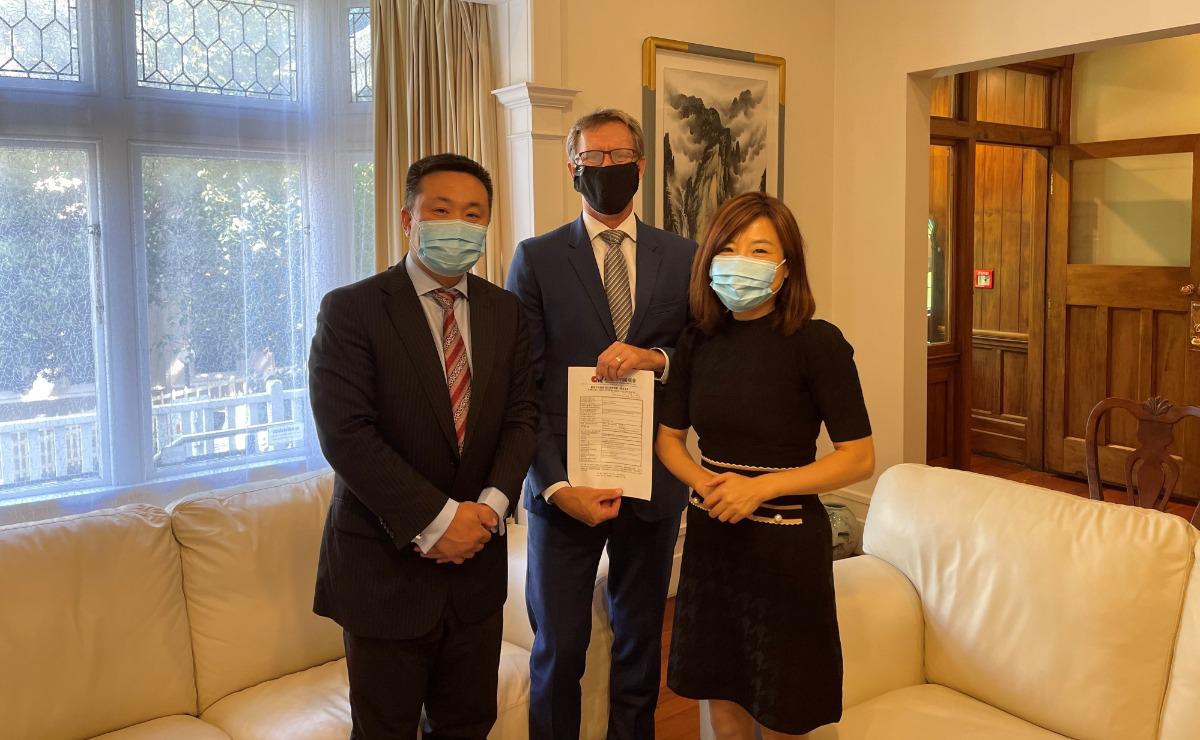 David Wang, Stephen Kelly and Lisa Li ( Left to Right)
Massey University, established in 1927, New Zealand's largest education and research institution. Over the years, Massey University has carried out effective personnel training and scientific research cooperation projects with Chinese universities, educational institutions, scientific research institutions, and business organizations. The results have played an active role in promoting China-New Zealand business and cultural exchanges.
In order to create a better and deeper connection with New Zealand society and expand the influence of CCCNZ in the local business community and even the general public. CCCNZ deliberately amended its articles of association and added the service tenet of "Assisting New Zealand enterprises to better understand and integrate into the Chinese market and expand business in China" on the basis of "increasing communication, assisting cooperation, and promoting economic trade".
The new mission has received positive feedback from local enterprises in New Zealand. Especially during the period of pandemic. Massey University, Auckland Unlimited, Bank of New Zealand, Bay of Plenty Rugby Union, Windsor Horse Park and many other New Zealand local enterprises/organizations have joined CCCNZ, which is a milestone for the development of the New Zealand Chinese Chamber of Commerce. This indicates that the CCCNZ has achieved remarkable results in enhancing the diversity and richness of its members; it represents that the CCCNZ in assisting local companies in New Zealand to open the Chinese market has received the initial affirmation of the local business community; it also indicates that the stable development of China – New Zealand Economic will surely benefit the enterprises and people of these two countries.