New Zealand-Guangdong Commodity Exhibition Centre opens fresh platform for bilateral trade
AUCKLAND, New Zealand, Oct. 28

The newly-established New Zealand-Guangdong Commodity Exhibition Centre in Auckland has opened up a fresh platform for bilateral trade between China and New Zealand, said trade experts on Wednesday.
Many members of the Chinese Chamber of Commerce, including Midea Group and AFC Trading, were the first to settle in, exhibiting Guangdong daily necessities, household appliances, building materials, food and other advantageous industry products.
As the leader of New Zealand – China Trade Community, China Chamber of Commerce in New Zealand has always been cared about the development of the Other Trade Promotional Associations e in various provinces (cities) for many years. Sharing business information and working together to promote economic and trade exchanges between China and New Zealand.
At the opening ceremony of the New Zealand Guangdong Commodity Exhibition Center, Wang Lei, President of the CCCNZ and five members of the Chamber Executive Broad, and nearly 50 members attended the ceremony to express their full support for the Canton Chamber of Commerce in New Zealand.
Martin Thomson, head of New Zealand-China Trade Association and a member of the New Zealand-China Council, talked about the trade relations between New Zealand and China, and particularly Guangdong in his keynote speech at the opening ceremony.

"Guangdong is a major source of investment and trade to New Zealand, and in COVID-19-free times, a significant source of tourists and international students," said Thomson.
Thomson believed that China has a role to play in contributing to the supply of housing and other buildings in New Zealand and to the reduction in building costs in New Zealand.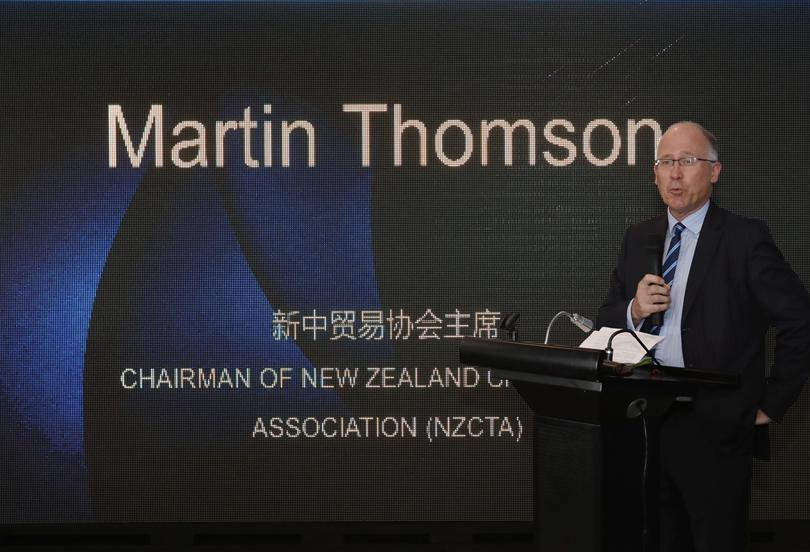 David Wang, Chairman of China Chamber of Commerce in New Zealand and CEO of Bank of China NZ. "I would like to thank Chairman Wang of Canton Chamber of Commerce for organizing this opening ceremony and on behalf of CCCNZ, we express our appreciation for being a part of this."
" In future, China Chamber would like to fully support Guangdong Commodity Exhibition Centre and cooperate with Canton Chamber of Commerce and other NZ- China Trade promotion associations to encourage dialogue among leading enterprises to determine the best path to reconnect key links to better understand the current economic climate, identify challenges and discuss opportunities that could accelerate China and New Zealand's trade recovery post-COVID -19."
"I am sure we could build on that unique partnership and CCCNZ would be very keen to participate in any way possible." Concluded David.