CCCNZ 2023 Annual Member Conference
AUCKLAND, New Zealand, August 19th, 2023
The CCCNZ held its 2023 Annual Member Conference in Auckland on August 19th. This marked the first in-person annual meeting for the chamber since the pandemic, with over 200 participants, including Minster Counselor Chen Zhiyang from the Chinese Embassy in New Zealand, leaders and staff from member companies, and representatives of partner organizations. The event aimed to explore collaboration opportunities and share experiences in doing business in New Zealand.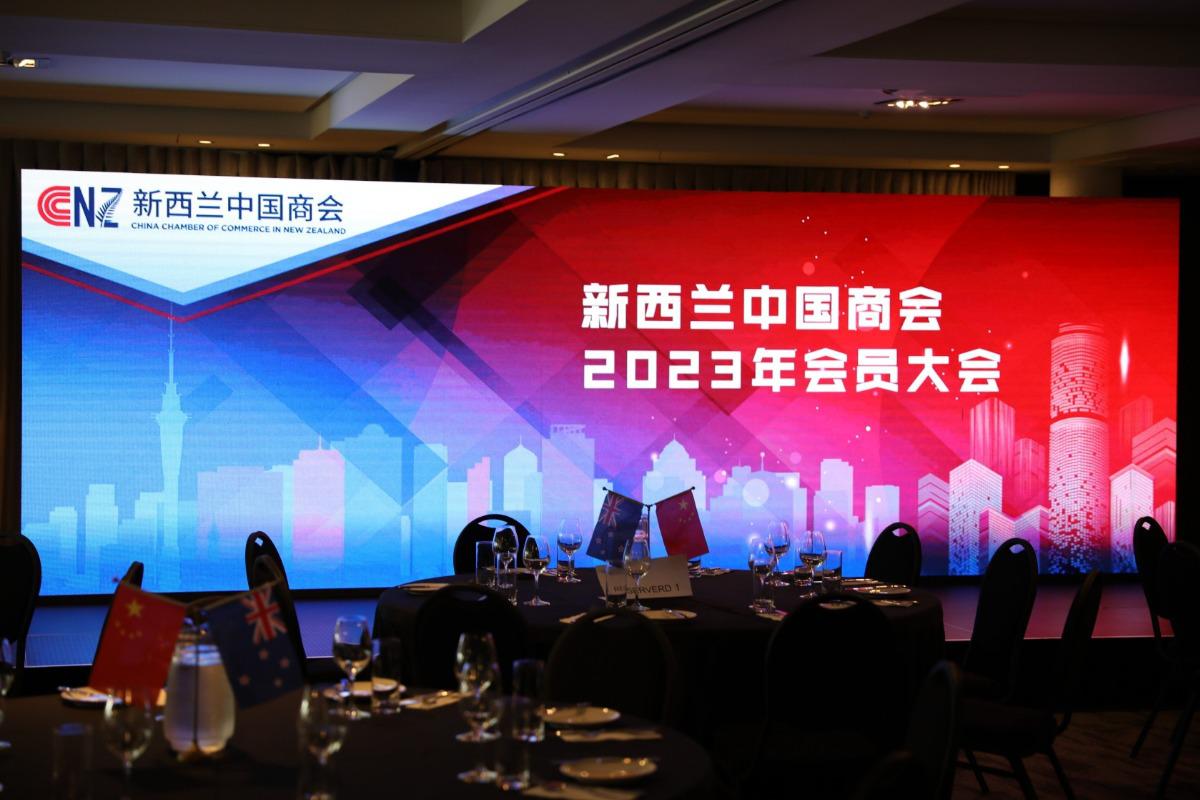 The event commenced with an traditional Chinese lion dance performance, followed by Li Ruiqin, Secretary-General of the CCCNZ, welcoming all members as the event host.
Minster Counselor Chen Zhiyang from the Chinese Embassy in New Zealand delivered an insightful speech discussing the prospects and opportunities for Sino-New Zealand economic cooperation. He emphasized the crucial role of the chamber as a bridge and platform for trade and commerce between China and New Zealand, commended the chamber and its member companies for their recent achievements, and provided an overview of bilateral economic and trade development between China and New Zealand. He also proposed recommendations for the chamber's future work, including strengthening standardization, conducting industry research, advancing practical cooperation, and enhancing compliance and safety in operations.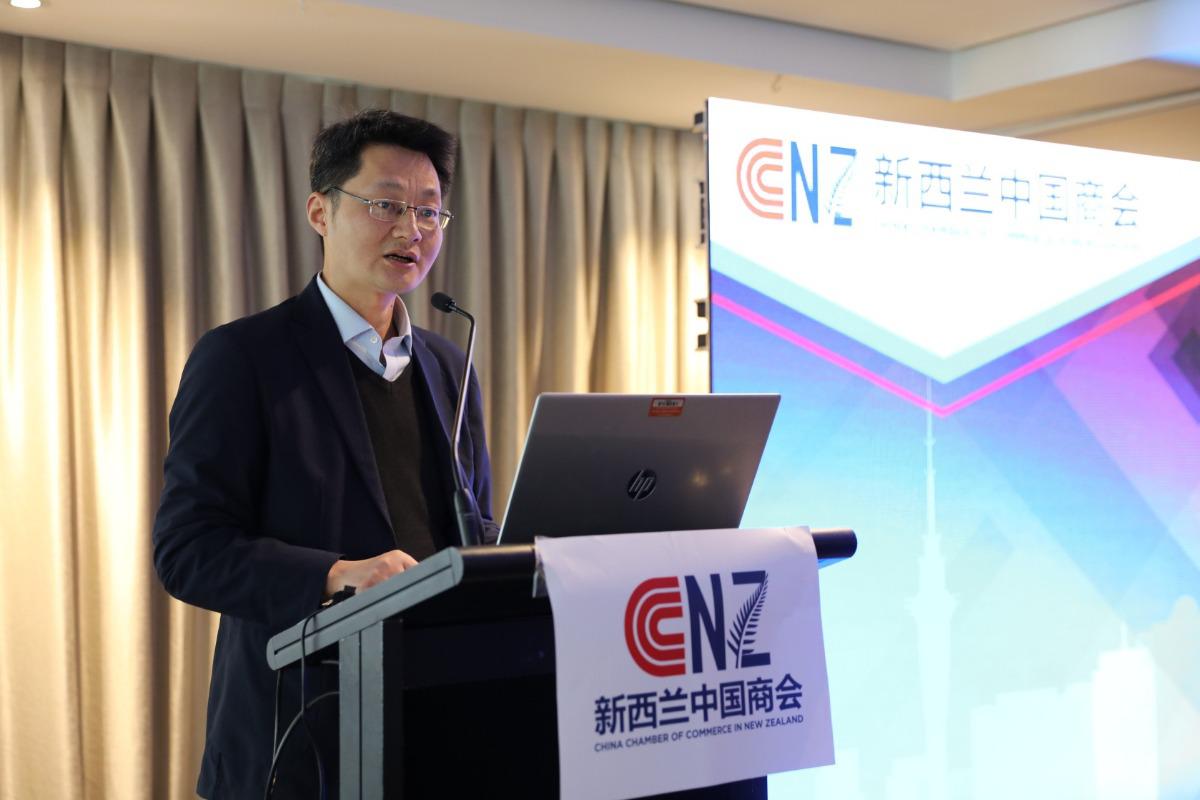 The Chairman Jun QI of the CCCNZ reviewed the chamber's major accomplishments in recent years and highlighted its relentless efforts in promoting the development of member companies, expanding markets, and providing a platform for communication. Chairman Qi also outlined the chamber's future development direction, assuring that the chamber would continue to dedicate itself to providing high-quality services for its members, promoting bilateral trade and investment, and advancing economic cooperation between China and New Zealand to new heights.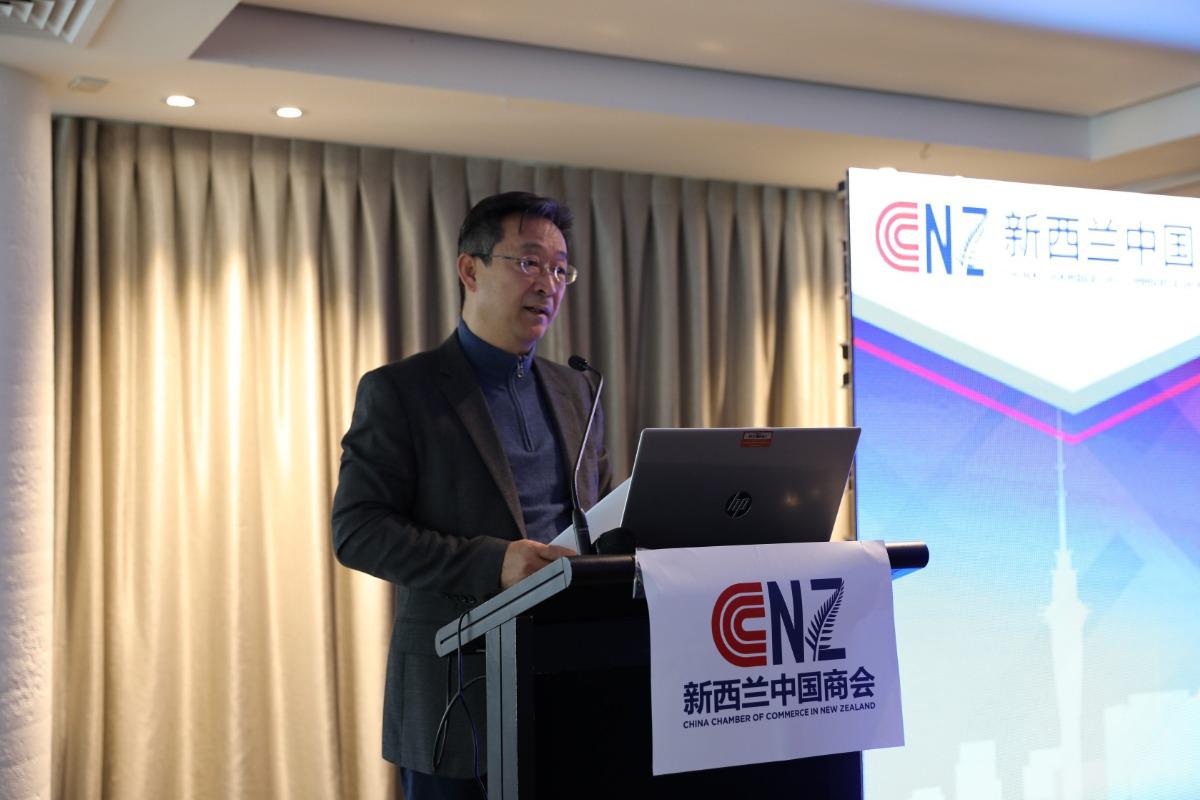 The new board members for the upcoming term were announced during the event, injecting new energy into the chamber (for specific introductions of chamber board members, please click here). Additionally, three former directors who made significant contributions to the chamber's development were honored with certificates of honorary directors.
Notably, the conference featured a segment for presenting charity organizations, refocusing attention on social welfare. Business elites were encouraged to participate in charitable activities, give back to society, and spread love. After member voting, the Wells Foundation and the National Youth Theater were selected as recipients of the proceeds from the chamber's 2024 Charity Gala.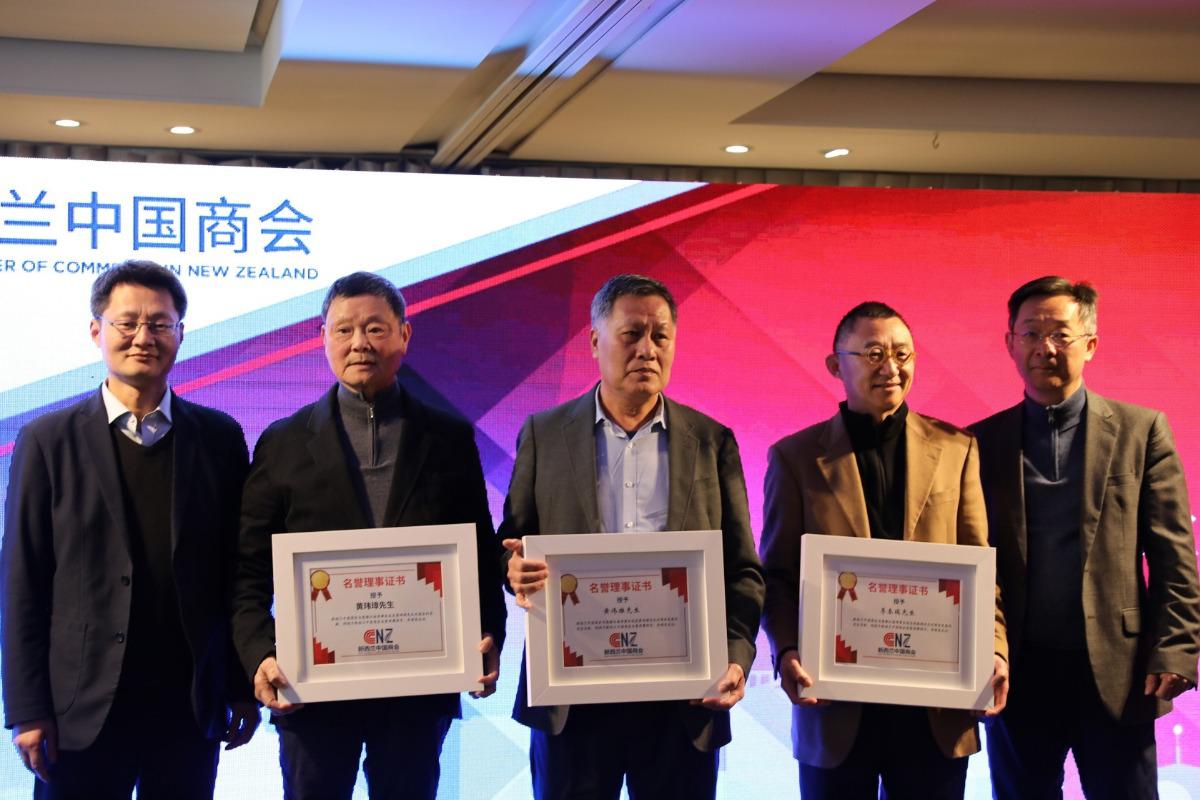 The afternoon session featured a member talent showcase, becoming the highlight of the annual conference. Various member companies presented their diverse talents, adding a touch of cultural splendor to the event and showcasing the multifaceted charm of Chinese and New Zealand business professionals. The inclusion of a lottery draw throughout the showcase segments elevated the excitement among attendees.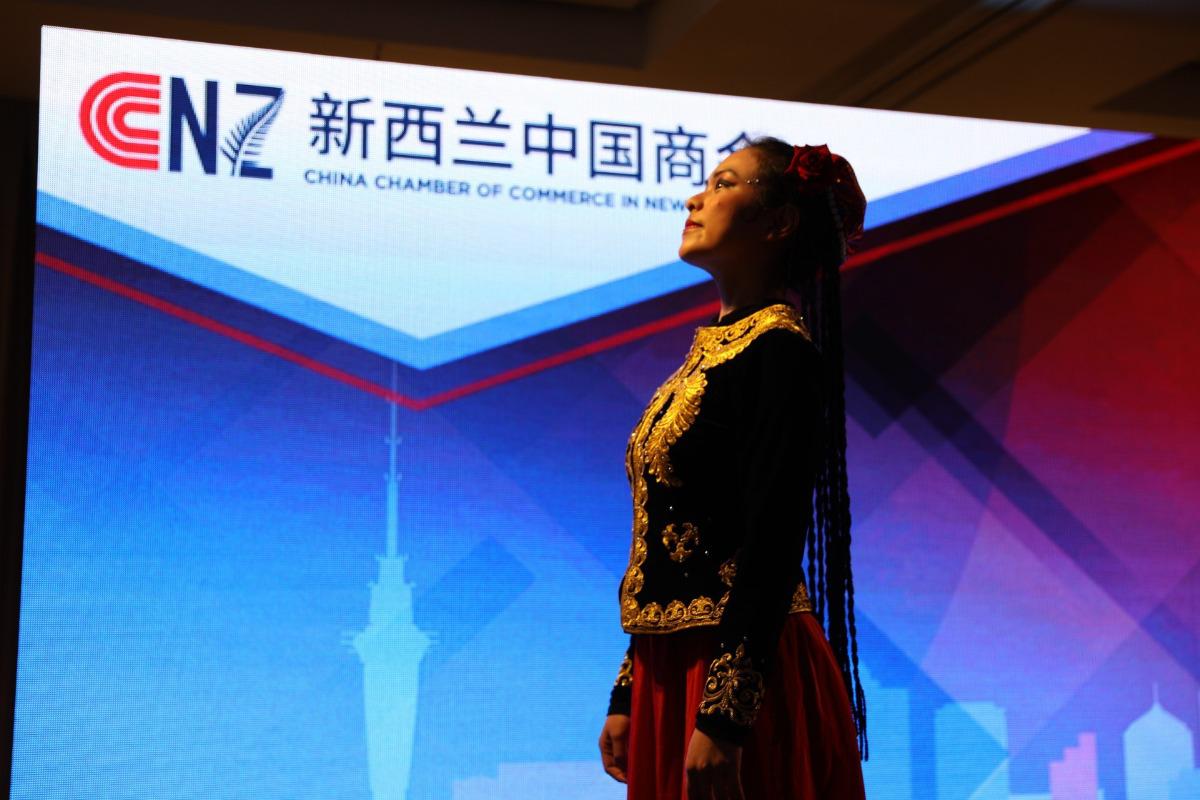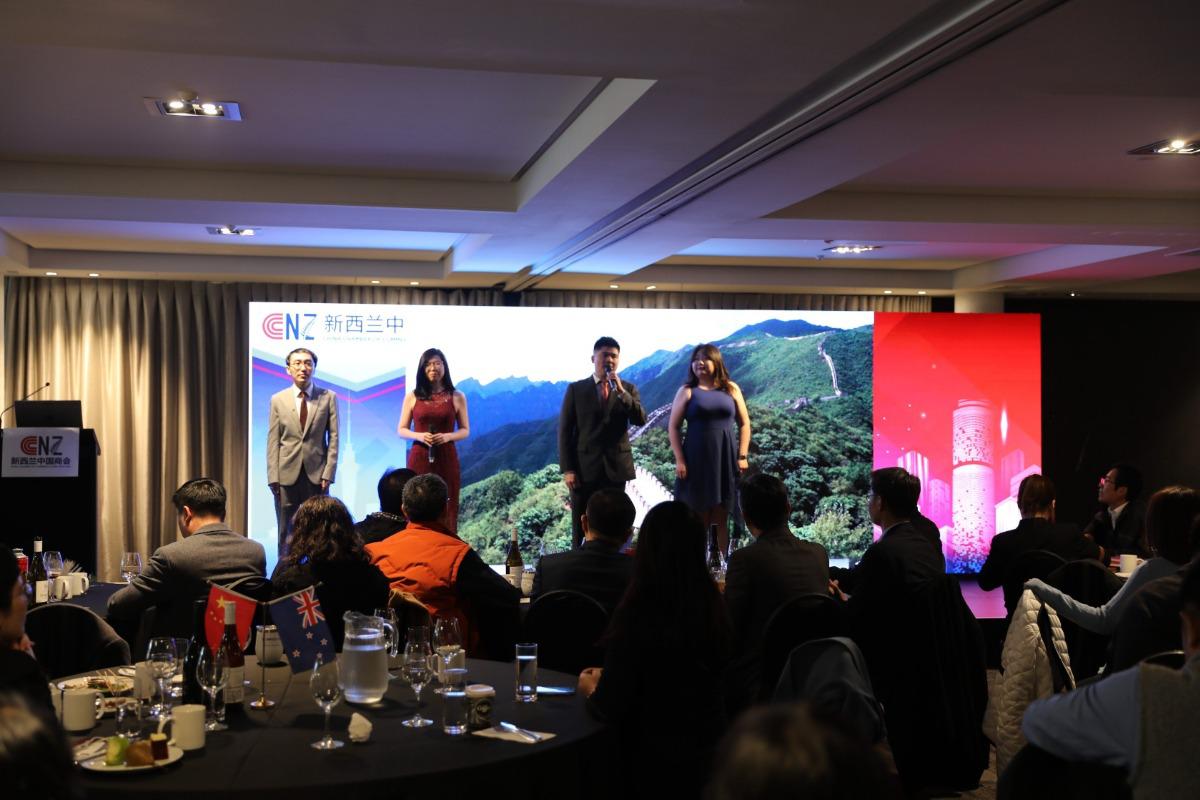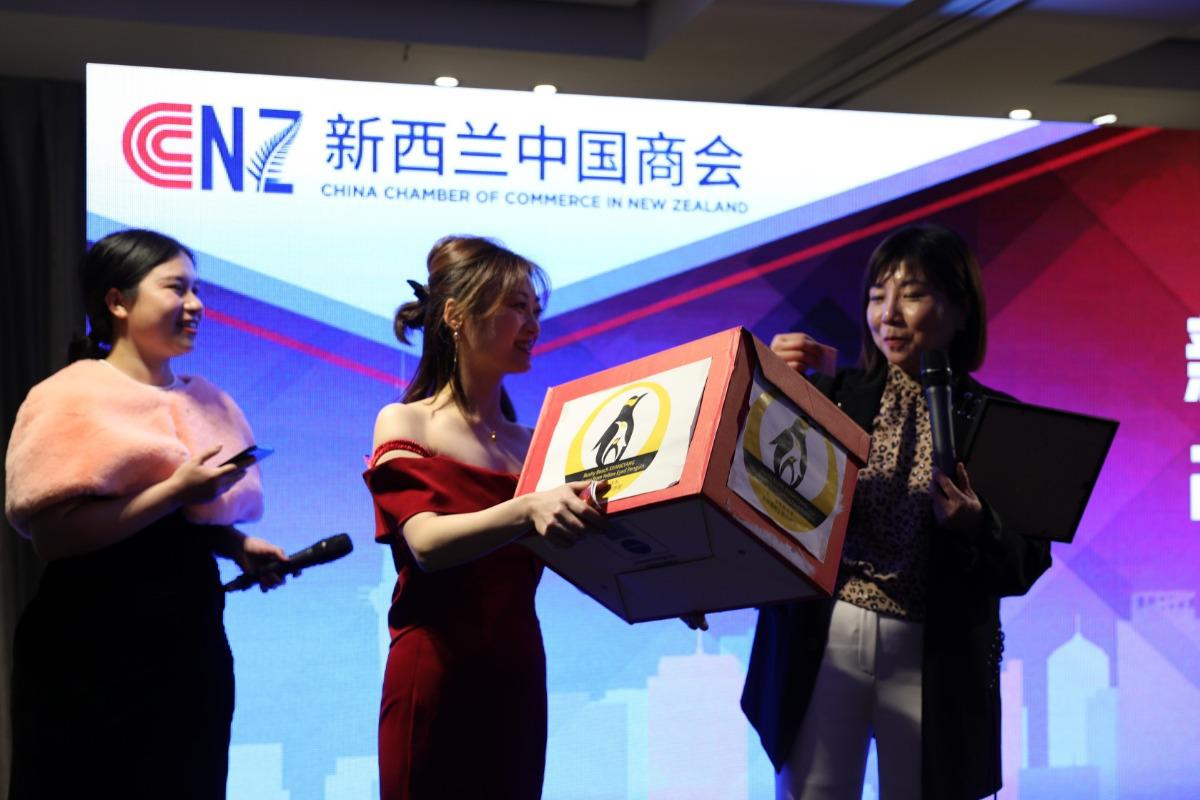 The event concluded in a warm and congenial atmosphere. As the first in-person annual meeting since the pandemic, it demonstrated the China Chamber of Commerce in New Zealand's appeal and highlighted the cohesion and vitality of the Chinese business community in New Zealand.